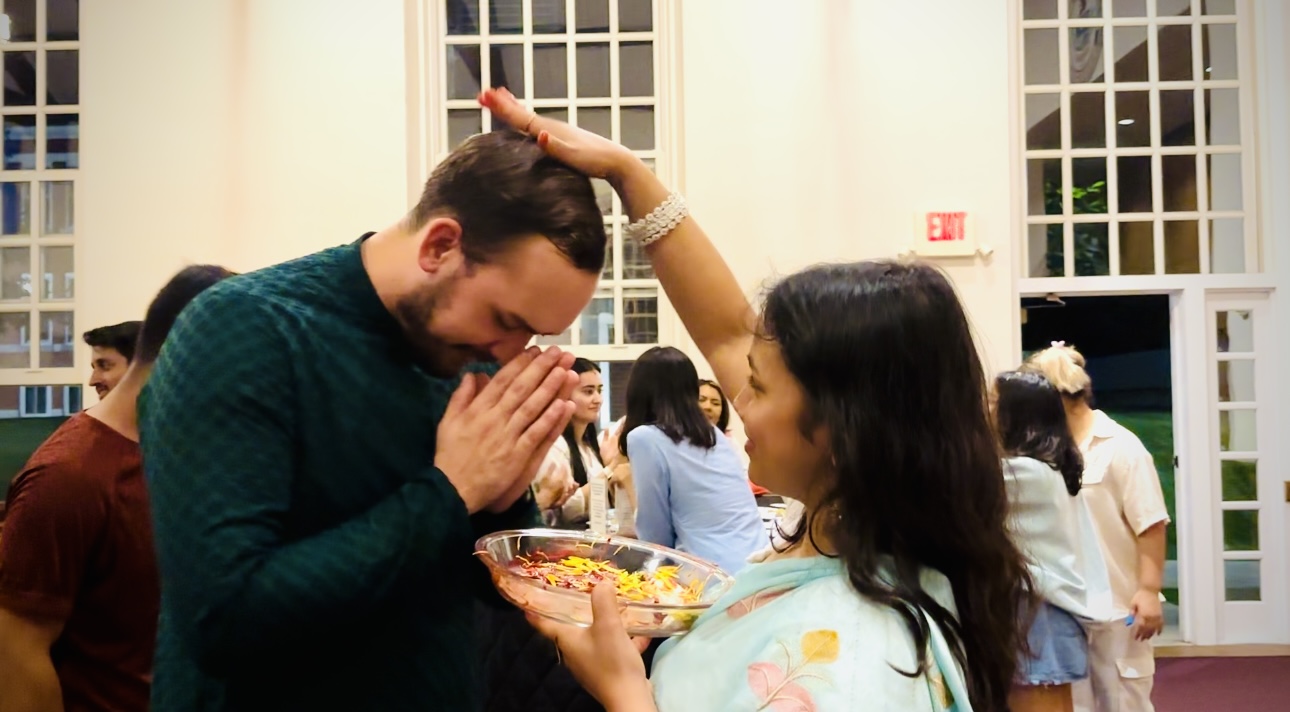 Norwich University witnessed the initiation of a Hindu religious service on its campus, marking a historic step towards religious inclusivity and diversity on September 6, 2023
"We believe that embracing diversity in all its forms enriches our college experience," said Prabina Sheristha, a 19-year-old sophomore in the computer science major from Nepal. "In my country, we do this every day, and we miss it."
The idea for the Hindu service was conceived by Shrestha. She and a group of like-minded peers embarked on the journey to bring the rich spiritual traditions of Hinduism to the heart of their academic institution.
The service, which took place in the chapel at 9:30 PM, drew in a crowd of students, of both non and regular practitioners, eager to witness this milestone event.
"I've always been fascinated by religion, and Hinduism is a major one in Asia, and I wanted to check it out. though I am Christian myself, seeing other cultures is always interesting," Gaegen Storm Johnstone, a Freshman in the Religious studies major from Nevada, was among the many students to participate in this event. Draped in vibrant colors and donning traditional Kurtha, the organizers and attendees created a colorful and inviting atmosphere.
The Hindu service commenced with a traditional lamp-lighting ceremony, signifying the dispelling of darkness and the pursuit of knowledge. Shrestha, who played a pivotal role in making this event a reality, spoke passionately about the importance of diversity and inclusivity on campus.
The service featured melodious devotional songs that resonated throughout the chapel, inviting everyone to partake in the spiritual journey. An altar adorned with flowers, incense, and idols of Hindu deities became the focal point of devotion, and attendees were encouraged to participate in traditional rituals. For this service, in particular, it was the celebration of the birth of Krishna.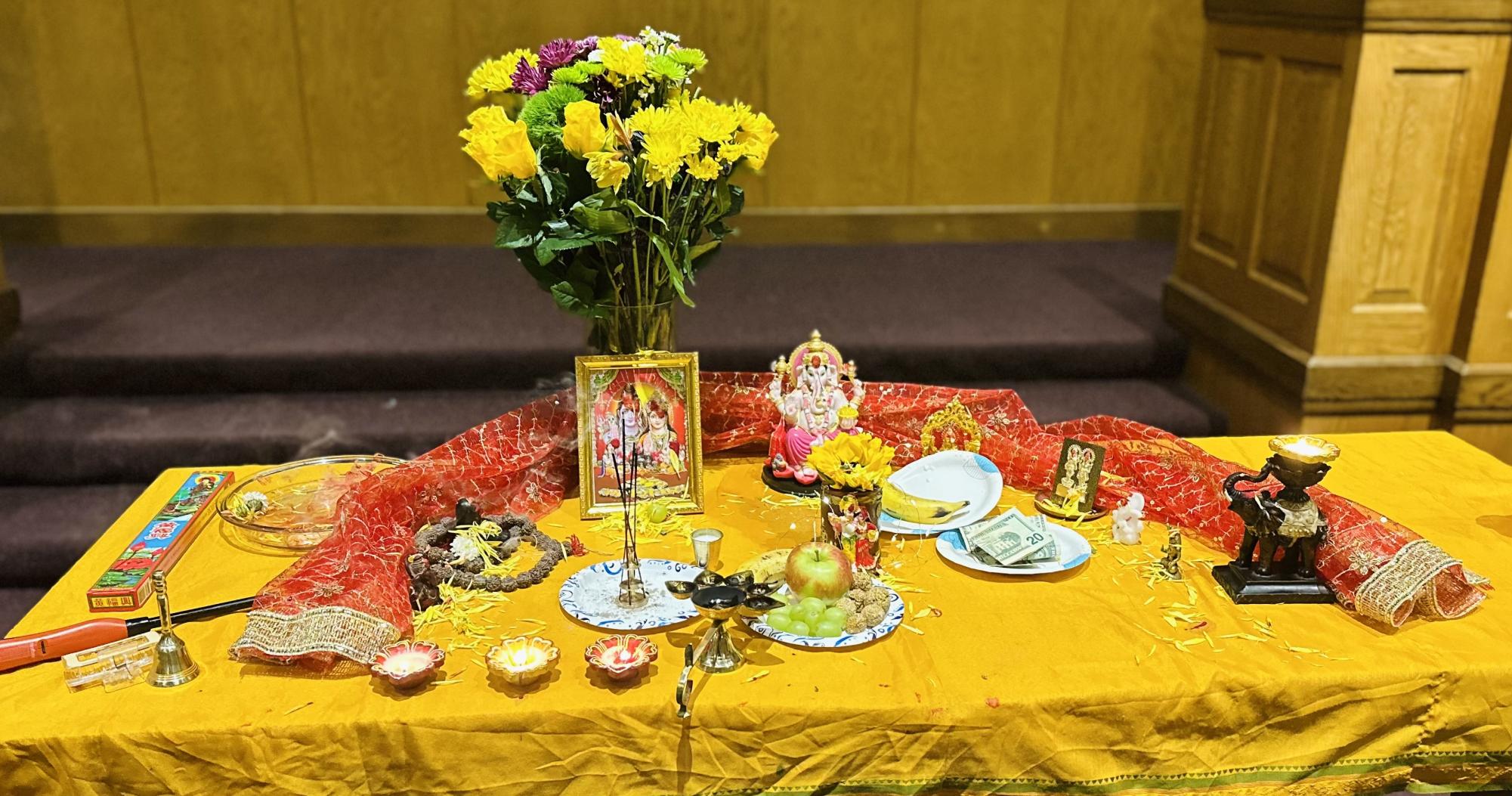 This event gave many students a unique opportunity to learn about a new culture and faith.
"This is our third service; we did two last year. I am not Hindu, but I am very active in the Intercultural Student Organization; I realized there was a lack of Hindu service on campus and felt it was a disservice to the culture." Noah Scott, a senior in the Construction Management major from Fayetteville, North Carolina, who attended and helped set up the service, expressed their appreciation for the initiative.
Scott had found that the nearest Hindu temple was a three-hour drive from campus based in New York, so he and Shrestha had decided to work to bring the service to them.
When questioned on any pushback, Scott said, "We faced a little opposition in the beginning, mostly from the core. I was like that too at one point, but spending time overseas where it's your religion as the minority and you're being questioned opens your eyes, and it's what these guys are going through now."
The Hindu service's introduction on campus represents a momentous occasion for religious inclusivity and a testament to the college's commitment to fostering a welcoming environment for students from all walks of life.
As the night ended with the Hindu service at the chapel, it marked not just an event but a significant stride towards a more inclusive and harmonious campus community. With the resounding success of this first service, it's clear that the spirit of unity and acceptance will continue to flourish in the years to come.