Skull and Swords: Hazing and abuse or knights of good will?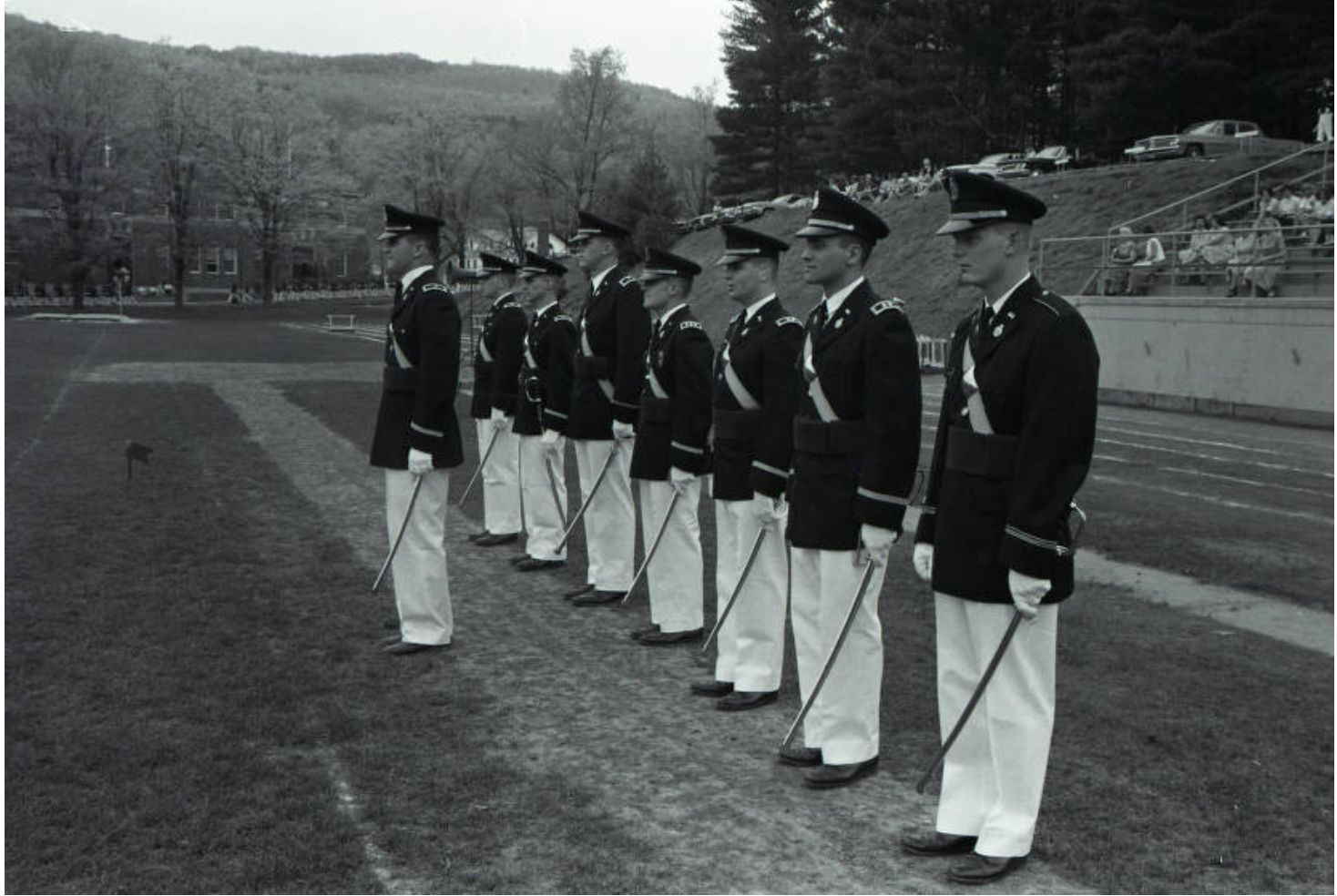 Norwich is an old university with a rich history. This is a history of honor that you can hear about during the new speech of the president, read on the official website, and easily find in the archives. But there is another side of the coin: suicides, ghosts, hazing, fights… Norwich is trying to hide all its sins. But one story is special. The story that has moved from the side of pride and honor to banishment and prohibition. The story about which it is difficult to find reliable information. This is the story of the Skull and Swords secret society.  
 According to a 1975 article in the Guidon, "Skull and Sword" is the senior honorary society of Norwich University, membership in which is one of the highest honours conferred upon the University's undergraduates. It is a secret organization, but its interests, aims, and policies are closely allied with Norwich's. Members of Skull and Swords met the president twice a year to discuss what they had done.  
 There were 6 to 8 participants, chosen from Juniors by members of Skull and Swords every year. The men chosen to perpetuate these responsibilities were selected not for their innate personal ability, nor their academic or military prowess, but because of faith in their judgment, their understanding of men, and their commitment to Norwich. These elections are held in secrecy and revealed at distinctive taping ceremonies during Junior Week.  
  Skull and Swords was an aggressive guardian of the honour of Norwich, its glorious past, and the present spirit of the corps. It strives for maximum coordination between the administration and the student body.  The President did not see anything wrong with them.  They were such "knights of goodwill'', who rescued cadets in trouble.  Having good relations with the police, Skull and Swords saved cadets who got drunk and helped them not get into trouble. They often financially supported cadets from low-income families and bought them tickets home.  Norwich university was proud of Skull and Swords. Even now you can find information about them in old editions of yearbooks in the archives.   
The problem is that Skull and Swords became corrupt and abusive during the administrations of Presidents Todd and Schneider in the 1980s and 1990s. According to the Memorandum by R. Schneider, in 1997, Skull and Swords broke the rules.   
"Skull and Swords was given a direct order by me to cease and desist for a one-year period,'' wrote Richard Schneider, the former president of Norwich University. ''I regret to advise you that violated that order on Wednesday night, 16 April 1997. I write to advise you that Skull and Swords are hereby permanently disbanded, effective today, 18 April 1997."   
"There is only one fraternity at Norwich. That is the Corps of Cadets''- Schneider.  
With these words, the former president destroyed a huge part of the history of Norwich. I believe that the president wanted to the university more suited to the standards of other military academics of that era, where secret societies were banned.   
But even after more than 20 years of being banned, there are many myths related to this society. One of them is the tunnels through which, according to legends, the members of Skull and Swords moved under cover of night. You can find a lot of falsehoods that they pass under Upper Parade Ground and connect the oldest buildings.   
Dr. Gary Lord, the university historian, said, "The truth is, the tunnels do not exist."   
People love conspiracy theories and secrets. That's it. You can hear from a great number of students about their existence. These rumours are not completely false, as there are utility conduits, such as steam lines, that run underground but no tunnels.   
Another popular rumor is that Dr. Gary Lord was the ''Skull and Swords'' advisor. "You can often see my name related to this topic. I don't know why. There were even rumors that I was an advisor for this organization. This is not true." said Dr. Gary Lord in his recent interview. 
To provide concrete answers, the director of facility operations and confident services, Bizhan Yahyazadeh, confirmed that "There are absolutely no tunnels on the UP that connect any buildings."  
The mysterious number ''572'' was a symbol of the Skull and Sword. There is no certain information explaining why these numbers. The only fact is that after the ban, students used it as a sign that they didn't care about the ban, and still existed on campus. Who knows, maybe one day we will see their sign on Jackman Hall and realise that Skull and Swords are alive. However, this is unlikely to happen because Norwich University does NOT tolerate any secret societies. Jackman did a pretty good job at killing this whole thing. In the past, we could find a couple of cases when students were expelled from the university for being a participant in one Secret Society. So, only brave cadets could do it.  
More recently, a group of Norwich alumni who were past members of Skull & Swords have established a scholarship fund to compensate for the organization's errors of the past.   
Anyway, members of Skull and Swords swear to keep secrets about this organization, so the only thing we know for sure, we will never know the complete story about these guys. The secrets will die with the last participants of Skull and Swords. ''For those who know do not speak, and those who speak do not know.''  
Leave a Comment
Your donation will support the student journalists of Norwich University. Your contribution will allow us to purchase equipment and cover our annual website hosting costs.
About the Contributor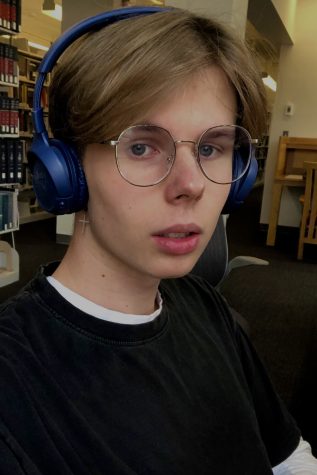 Andrii Shadrin, Campus Life Reporter
Andrii Shadrin is the Gudion's Campus Life Reporter. He is currently a civilian student, graduating with the class of 2026. He is majoring in both English...