Guidon names new editor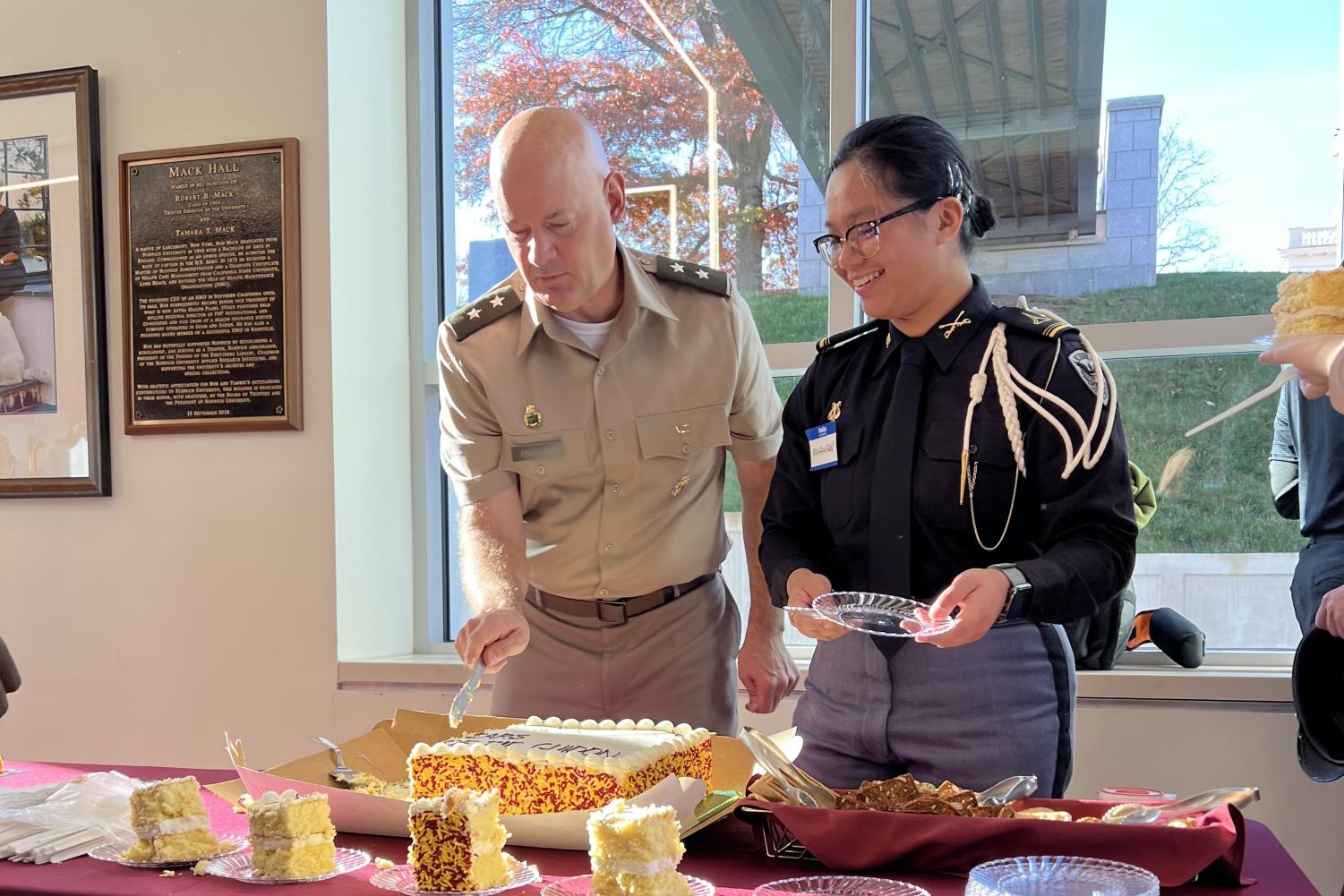 In 2023, the Guidon's work began under the direction of a new editor – Aira Yzabel Manampan. Aira is a junior cadet majoring in psychology and minoring in Neuroscience. She is 20 years old and from Belleville, NJ.   
Even though Aira has just become an Editor- she's already sharing her goals for the future: "I am quite excited about being an editor, let alone my new position! Granted, I had never worked with journalism and its 'lifestyle' before joining the Guidon last semester, but just through those four months, I gained a great deal of experience and insight.'' said Aira. 
"The first goal I have in mind is recruiting. More members mean more manpower. More manpower means more content to produce for our paper. The second is to publish a printed version of our stories before the end of the semester. I would love to see people reading the work we do.'' shared Aira in her recent interview. 
Will Coryer, the previous ''Guidon'' editor, shared his opinion about seeing Aira in a new position.  
"I am genuinely excited to see Aira take the position of editor. She proved to be an incredible team member last semester and has the personality of somebody who has an insatiable craving for quality work,'' said Will. ''I could not be more excited for her and us as not only a member of the paper but also a member of the Norwich community.'' 
"Aira took the helm at an exhilarating and important time for The Guidon. Halfway through the 100th year and during the revitalization. She will lead the team in our ongoing work to cover the events, news, and general happenings for the Norwich University campus and the greater Norwich community," said Will.  
"The plan has always been to ensure that our paper is the community's voice. Thus, Students, staff, faculty, alumni, families, and community members should keep an eye on The Guidon this semester, as it will no longer go unnoticed." 
Dr. Shane Graber, the Guidon's advisor, is also excited about seeing Aira as a new editor.  
"Although Aira is only a junior, she seems to have her finger on the pulse of seemingly every facet of Norwich life. She has an authoritative voice because she's involved in many activities," Graber said. ''I don't know where she finds the time, frankly. She`s reliable and responsible well beyond her years. But she also has an artist's notion of the community that will bring more interesting coverage to the NU campus.'' 
"Since the fall semester of 2021, The Guidon and its great staff have worked hard to bring this student newspaper back to life since the beginning of COVID. Aira is the perfect choice to keep that momentum going. She`s energetic, enthusiastic, and will be a great ambassador for this important Norwich tradition of independent student journalism,'' Graber added. 
"I expect that Aira will bring a needed sense of urgency and accountability to The Guidon. We share a vision of a publication that the Norwich campus can use to better understand our community and what makes it unique.' 
 "We are a staff of very eager, bright, and enthusiastic students. So we need a leader who knows how to inspire and who can get the most out of both the student journalists and me as the adviser. It's rare that a leader such as Aira comes along,'' Graber said.
"We're lucky to have her, and The Guidon's audience is lucky to have her. Our staff is superb. They've done some great reporting. Now I expect to see even more amazing things out of this group. It's an exciting time." 
Leave a Comment
Your donation will support the student journalists of Norwich University. Your contribution will allow us to purchase equipment and cover our annual website hosting costs.
About the Contributor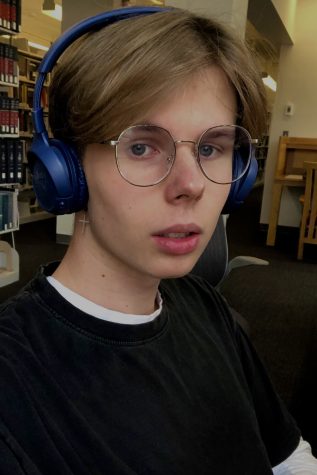 Andrii Shadrin, Campus Life Reporter
Andrii Shadrin is the Gudion's Campus Life Reporter. He is currently a civilian student, graduating with the class of 2026. He is majoring in both English...