NU Students prepare for midterm week
Having a week where all classes have exams and assignments worth a big chunk of the final grade makes balancing the job, school, and mental health infeasible. This semester, a midterm week at Norwich University has affected many students. 
"Midterms have been going a little stressfully, even though I have had only two exams so far," said a student who wished to stay anonymous. "I do feel burnt out, but not due to exams, mostly because of Norwich itself." 
"Although Campus Activity Board provides many interesting activities, I feel like it is not enough for students` mental health," they said. "I need support, but the wellness center is very hard to schedule with." 
Some may argue that this stress is a teaching tool to help students succeed in the "real world."  
However, midterms and finals are only somewhat applicable to real-world success. 
On the other hand, some students do not feel overwhelmed. 
"Midterms are going well," said Salvatore Pace, 22, a freshman civilian Studies of War and Peace major from Ludlow, VT. "I have two exams, and I am doing ok with this amount."  
"I approach midterms in high spirits because my grades in all subjects are above 90, said Nikita Ponomarenko, 18, a freshman civilian Management and International Business double major from Ukraine.  
"I will have four exams next week, but I am not worried about it because up to this point, I have had only a few problems; therefore, I am confident in myself," said Ponomarenko. 
On the other hand, many students continue dealing with stress during this week. 
"I wish I did not have to deal with midterm week," said another student who wished to stay anonymous.  
"Even though I am only a freshman, my exams make me feel overwhelmed, as I did not have enough time to do what I want, instead of preparing for exams all my free time," they said. 
 Until the power of these exams does not change, students will continue to live under the constant anxiety they hold over them. 
Leave a Comment
Your donation will support the student journalists of Norwich University. Your contribution will allow us to purchase equipment and cover our annual website hosting costs.
About the Contributor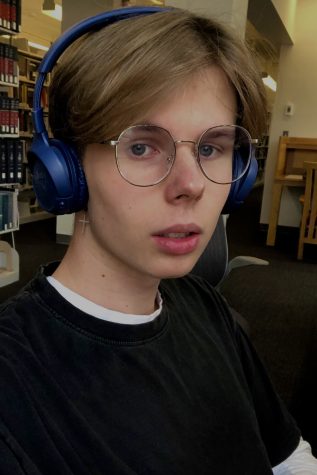 Andrii Shadrin, Campus Life Reporter
Andrii Shadrin is the Gudion's Campus Life Reporter. He is currently a civilian student, graduating with the class of 2026. He is majoring in both English...