Slavic Club introduces beloved tradition to Norwich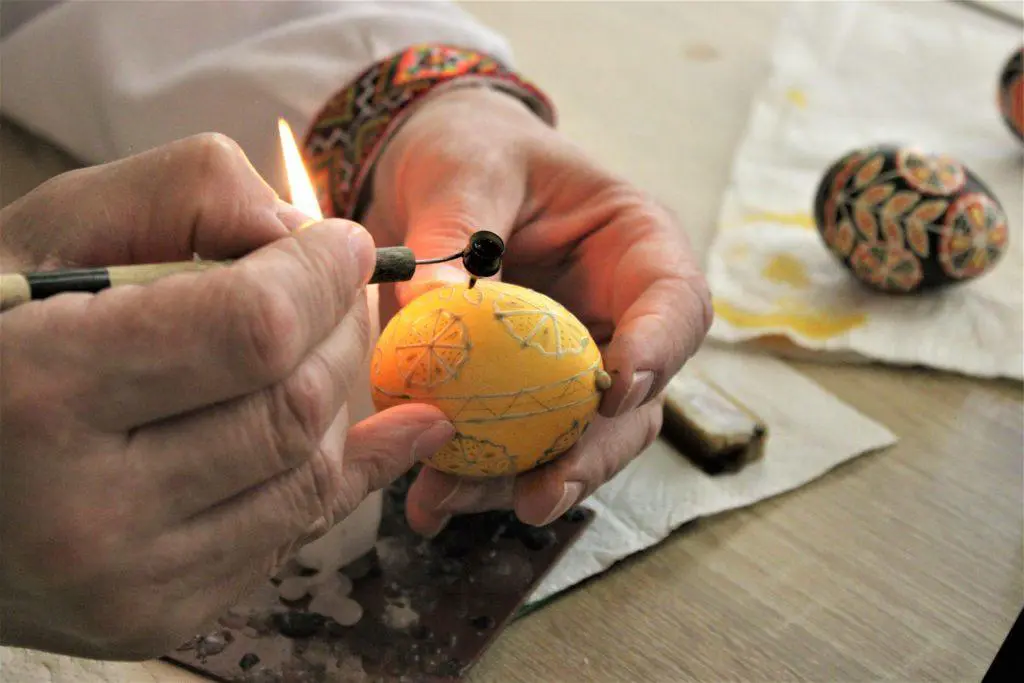 The Slavic Club will be introducing something entirely new for the Norwich Community: Pysanky.
"Pysanky – is an ancient tradition of decorating eggs that originated in Ukraine," said the president of the Slavic Club, Andrii Shadrin, 17, a freshman civilian English and Communication double major from Ukraine. "My grandma used to do it when I was a child, but unfortunately, I was too little to gain the knowledge she had."
The Slavic Club will be providing a workshop for anyone who wants to join.
It will be held on April 4th from 4 to 6 pm in the Multipurpose room of Kreitzberg Library. Hurry up if you want to sign up! Seats are limited.
"As the president of Slavic Club, I want to bring some internalization to Norwich," said Shadrin.
"We have seven international students from Slavic Countries, and many more were born in those countries whose families moved to the US; I want to help these students feel like they are at home here."
Slavic Club members share that they have invited Sofia Shatkivska, an artist from Ukraine living in Vermont now, to hold the workshop.
"I was excited when I heard about Sofia. She is very talented," said Nikita Ponomarenko, 18, a freshman civilian Management and International Business double major from Ukraine. "We will have a chance to learn something wonderful and unique, as pysanky is a tradition that you cannot find anywhere else in the world."
"Traditions here in the United States are completely different, and sometimes I miss my country and my traditions," said Ponomarenko. "It is wonderful that we will have a chance to remember such an awesome tradition."
In addition, the Slavic Club will provide free food and gifts for those who will attend the workshop.
"I have always admired these delicate, intricate, and festive eggs, said Marina Braknikova-Aronson, Slavic Club advisor. "I knew much about the tradition but never had an opportunity to learn the Pysanky technique; it also seemed too difficult and intimidating to somebody who is not an artist," said Aronson.
"I am very excited to learn the technique, and after talking to Sofia, I know that all of us attending this art class will be able to create a nice-looking Easter egg," said Aronson.
"I am not sure how close I can come to a real pysanka, but looking forward to trying my best!"
Leave a Comment
Your donation will support the student journalists of Norwich University. Your contribution will allow us to purchase equipment and cover our annual website hosting costs.