Cadets reflect on their experience from the annual Spring FTX
"May the Queen of the Hill protect you." 
 In preparation for their annual spring field training exercise (FTX), Reserve Officers' Training Corps (ROTC) cadets from a variety of universities across the nation are embarking on their annual spring FTX. Cadets can improve their military skills, teamwork, and leadership abilities during this multi-day exercise. 
 Talking about the forthcoming activity, Cadet Ian Hortan, a Norwich University Sergeant First Class, said, "The spring and fall FTX are two completely different monsters. Prepare to be cold, wet, and entirely uncomfortable."
Cadets will face challenging mental and physical tasks that are based on actual military operations during the FTX.  
They will participate in activities like obstacle courses, training with weapons, land navigation, and tactical movement. They will also receive instruction in basic survival and first aid techniques. 
This is the first time many cadets have been in an immersive training setting that closely resembles actual military operations. The FTX is an important part of their training because it gives them a chance to put what they've learned in class into practice and learn how to work well together as a team. 
The spring FTX has a notorious background of causing mass cold weather injuries (Cold Cat) to cadets who journey from the hill to the mountains of Jerricho, the training grounds of the mountain warfare school. Many Cadets who are returning suffered similar fates during so. 
 The FTX offers cadets an opportunity to interact with active-duty military personnel and gain insight into their experiences in addition to the physical and mental challenges. Cadets considering a career in the armed forces may benefit significantly from this exposure to the military culture and way of life. 
 Cadets started their retreat on Thursday at the Vermont national guard depot for weapons drawing and issuing of the meals ready to eat (MRE). Subsequently, additional items were drawn as well to help with the immersion, such as Claymores, radios, and even smoke grenades. 
After drawing gear, the cadets learned firsthand of the army's most infamous term, "Hurry up and wait," as they were delayed by 3 hours by a miss count in the rifles. 
 Upon reaching Camp Ethan Allen Training Site (CEATS), they set their gear in barracks and began fire watch. Fire watch is a rotation of two or more people throughout the night to keep check of rifles and accountability.  
Their first day began at 4 in the morning for a 1-mile hike to draw more weapons and the begging of an all-day experience in the harsh climate of CEATS running situational training exercise lanes. Situational Training Exercise (STX) is a military training method that provides cadets with realistic, scenario-based, and simulated combat training. STX lanes are a specific kind of training exercise that puts Cadets in a series of simulated combat situations to help them improve their tactical skills. 
 The "lanes" that make up STX lanes typically consist of a series of different scenarios that soldiers might encounter in combat. The objective of each lane is to test cadets' leadership, tactical movement, and communication abilities. 
 Cadets may be required to maneuver through a series of roads and streets while engaging targets and avoiding simulated enemy fire in one lane, for instance. Cadets were required to maneuver through dense vegetation while maintaining situational awareness and engaging enemy targets in another lane, which may resemble a movement to contact or raid. 
 Typically, instructors staff each lane and provide cadets with feedback and direction as they complete the exercise. Cadets typically receive a debriefing and performance evaluation after completing a lane, allowing them to identify areas for improvement and further develop their skills. 
 Because they give cadets real-world, hands-on experience that mimics the stress and chaos of combat, STX lanes are a useful training tool. Cadets are better prepared to respond quickly and effectively in real-world situations by practicing in a controlled setting. This can help to reduce the risk of casualties and increase the likelihood that the mission will succeed. 
Throughout the FTX, cadets' ROTC instructors evaluated them on a variety of skills, such as their level of planning, communication skills, and leadership potential. Additionally, the cadets had the chance to receive feedback from their peers, which allowed them to identify areas for growth and further develop their skills. 
 Their next day of CEATS was split with 3rd-year Cadets (MSIII) going to the range for marksmanship qualifications while 1st and 2nd years (MSI-MSII) were sent with the 4th years to run wolverine lanes. The MSIV, having already gone to advance camp and knowing where they are branching into, oversees most of the FTX planning.
A wolverine is an animal that represents slow crawling means cadets metaphorically must learn to "crawl" before they can "run" with the MSI's slowly going through the respective wolverine, panther, and grizzly phase by the end of the day. 
On their last day, Cadtes had another early morning to clean the barracks they stayed in and conduct land navigation before finally leaving. Tired and hungry, the Cadets of this year had a productive year.
Good luck to all Juniors on their way to advanced camp.  
Leave a Comment
Your donation will support the student journalists of Norwich University. Your contribution will allow us to purchase equipment and cover our annual website hosting costs.
About the Contributor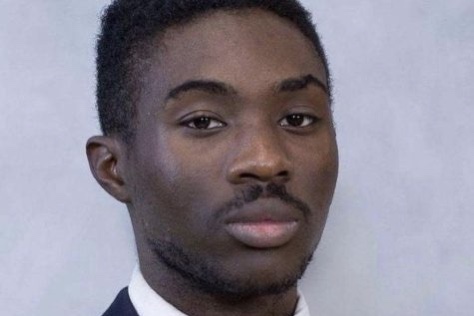 Patricio L. De'Regis, Staff Reporter
Patricio is currently a work-study for the Guidon, taking a Staff Reporter and Copy Editor position. He is a Communications Major and is a part of the...