Corps of Cadets class rings granted to current juniors
In the Corps of Cadets at Norwich University, cadets are tested and tried for three continuous years before being granted their first sentimental item commemorating the hard work, dedication, commitment, blood, sweat, and tears they've devoted and sacrificed to not just the school, but each other as well. The Ring. 
 Ian Horton, a criminal justice junior and a ring committee chairman for the class of 2023, said he had been "…on teams and gotten awards and stuff, but the ring is so much bigger than just that. The traditions that go on there are beautiful, and it's a crazy night that brings everyone together. Honestly, Junior Ring Night is an amazing feeling that's difficult to express in words."  
If a Norwich Junior is asked what the most anticipated event of the year is, without hesitation, the Junior Ring Ceremony is at the forefront of their thoughts.  
This ring, a tradition dating back to the early 1900s, symbolizes the Norwich experience.  
A fierce adventure too difficult to explain to outsiders, but memories that will never be forgotten among the peers who stood by their side through thick and thin. A community formed under immense stress, tribulations, substantial successes, and massive defeats. Yet, the Juniors have proven themselves time after time, always regaining their footing and plunging forward into the next challenge thrown at them.  
At the end of a Norwich Cadets junior year, they are finally awarded this ring. For this year's Juniors, Wednesday, March 29th, 2023, they received this coveted ring.  
The Corps of Cadets ring ceremony begins with a massive formation of all Cadets on the Upper Parade Ground. Juniors stand with their former rook platoon, many of them reuniting for the first time since their Rookdom nearly three years ago.  
All of the cadets stand on the opposite side, "sending them off" to their ceremony.  
The ring ceremony, like many other notable ceremonies throughout a Cadets career, occurs in Plumley. Immediately as Juniors enter, they parade under a sword arc conducted by Norwich's own Cavalry Troop Saber Team. Juniors find their seats, once again, with their original Rook Platoons, and the rest is left to unrevealed traditions.  
 This ring has made an impact in many Norwich Cadets' lives and proves that through strenuous hard work comes great outcomes.  
Congratulations are simply not enough for the Norwich Juniors class of 2023.  
You have proven yourself worthy not only as a Cadet but as a leader in everyday life. Wear your ring with pride and demonstrate what it truly means to be a Norwich Cadet both on and off campus! Norwich Together, Norwich Forever!  
Leave a Comment
Your donation will support the student journalists of Norwich University. Your contribution will allow us to purchase equipment and cover our annual website hosting costs.
About the Contributor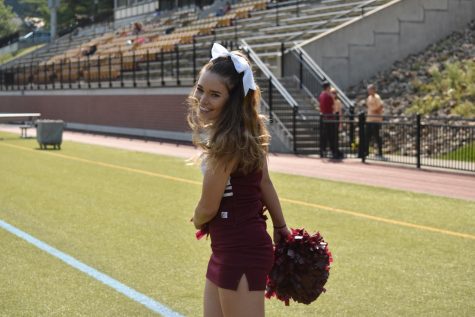 Sophia Righthouse, Staff Reporter
Sophia Righthouse is part of the Class of 2025, majoring in Political Science and English while minoring in Leadership studies.

At Norwich University,...