Cadets participate in annual FTX
"Discipline, for those who don't know is to be comfortable in the uncomfortable"-C/SFC Moore 
0300 wake up, shuffle out of your rack, get down to the field house get ready to attack.  
Over 100 Army ROTC Cadets from various backgrounds and religions within Norwich University's Pioneer Battalion converged onto Payne Mountain at Northfield, Vermont from October 14th to 16th for their annual fall Field Training Exercise (FTX). During this three-day event, the Cadets faced numerous obstacles and challenges that tested the skills they had learned up to this point. Three companies, Alpha, Bravo, and Charlie, had converged down to Shapiro field house after completing their ACFT (Army Combat Fitness Test) the day before, were issued their M4s, and started the rainy weekend off with a 6-mile run. MSIII's had gone the extra distance that weekend and did 8. Every unit finished each part of the training independently. As not out of the ordinary, the weather conditions were critical on the weekend occasions. The day's highs went from 48° to 68°, with the night's plunging down into the low 30's°. 
The FTX is a mandatory event passed down from the upper Cadet chain of Command to each company and platoon to carry out. The senior Cadets (MSIV) oversee executing and planning the daily maneuvers and tactics for the weekend. The planning process starts around the beginning of the semester. This opportunity to coordinate these movements for the event gives the senior's the necessary practice and knowledge to lead and plan a large-scale operation. 
"Try not to cold cat, for a lot of MSI this is the most physically demanding thing they've ever done, some even look like they've come off deployment"-C/SSG Ketron. 
The experience itself at times felt surreal; while yes, it's not army basic nor are you a real soldier FTX is an extreme version of a classroom meant to help test your knowledge on what you've learned in class. But I will say the cold early morning ruck with your buddies up Mt. Dole with a real gun in your hands helped immerse you into what that kind of lifestyle can and will entail. With the MSIIIs having their own training and separated from their platoons, it was up to the MSIIs to lead their freshman cadets.
"No matter how cold it gets don't put your warming layers on until you are for sure you're not moving for a good period. The last thing you want to do is get hot while moving and begin to sweat then cold cat because that sweat began to freeze while your stationary" -C/Cpl Fedzer.
After the 10k, the cadets moved to the obstacle course, where they began their Tactical Combat Casualty Care (TCC) to practice moving as a unit or in pairs to get their battle buddy out of harm's way. TCCC training is performed in three phases: Care under fire (CUF), tactical field care (TFC), and tactical evacuation care (TEC). At night the cadets rucked up Payne to establish a firebase with their MSIIIs now back from their own training. The training received at the field training exercise (FTX) goes together with the maneuvers being evaluated at advanced camp. Cadets use the same type of gear that regular active U.S. Army soldiers are equipped with. Cadets are fully suited in their OCPs (Operational Camouflage Pattern), combat boots, FLC vests (fighting load carrier), and full rucksacks. This is the typical gear used to train weekly. This includes a three-layered sleeping bag and mat to rest on Payne's upper levels. The ultimate objective of the end of the week's training is to build trust in every cadet's base knowledge and lift the general mood inside the platoons. Driving the cadets to fill in as a strong unit on and off the field. As cadets go to these activities every semester and foster their abilities, they ought to acquire the information and administration strategies essential for when they ultimately commission as officials in the US Armed forces as Second Lieutenants. 
Leave a Comment
Your donation will support the student journalists of Norwich University. Your contribution will allow us to purchase equipment and cover our annual website hosting costs.
About the Contributor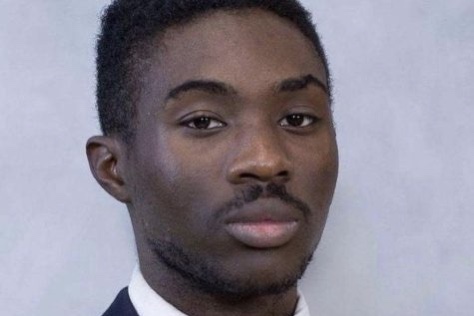 Patricio L. De'Regis, Staff Reporter
Patricio is currently a work-study for the Guidon, taking a Staff Reporter and Copy Editor position. He is a Communications Major and is a part of the...