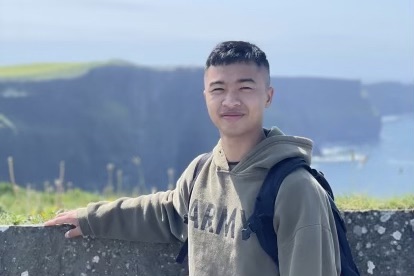 ---
Franki Harah Alano is a current sophomore in the Corps of Cadets, majoring in Computer Security and Information Assurance with a Leadership minor from Fort Cavazos, Texas. He is a part of Provisional Battalion Drill Company as an assistant training NCO where he supports and assists in training recruits and cadets who are striving to earn their drill tab.
Outside of his cadet responsibilities, he is a part of the Cyber Leadership Development Program, Norwich University Scouting Association, and Boxing Club and serves as the president of the Filipino-Student Association. He also serves on the Honor Committee in the Department of Investigation. This year, he has an internship lined up with the Cyber Leadership Development Program as the Threat Casting Organizer. Franki explains this is essentially the examination of future events and global threat possibilities while mapping out solutions and responses – kind of like looking through a crystal ball to stay one step ahead of potential risks.
Franki discovered Norwich through an alumnus who became his mentor during his junior and senior years of high school. Hearing his stories about his time as a cadet made him even more determined to serve as an officer. What finalized his decision to come to Norwich was when he mentioned being a part of the Drill Team. Since Franki wanted to continue drill after high school, it felt like it was the perfect fit. During his senior year, he had the opportunity to visit Norwich during the Spring Open House, and he instantly fell in love with the campus. From that moment, he knew Norwich was the place for him.
Within his college career, Franki is determined to compete and place top three at the World Drill Championships in the Solo Armed Demilitarized Division. He also strives to receive his Security+ certification before the end of the year with the Cyber Leadership Development Program.
After graduating from Norwich, Franki plans to be commissioned into the Army as a Cyber Warfare Officer. After his service, he plans to go into a three-letter agency as a Cybersecurity Specialist.