Passionate nursing student showcases impeccable musical talent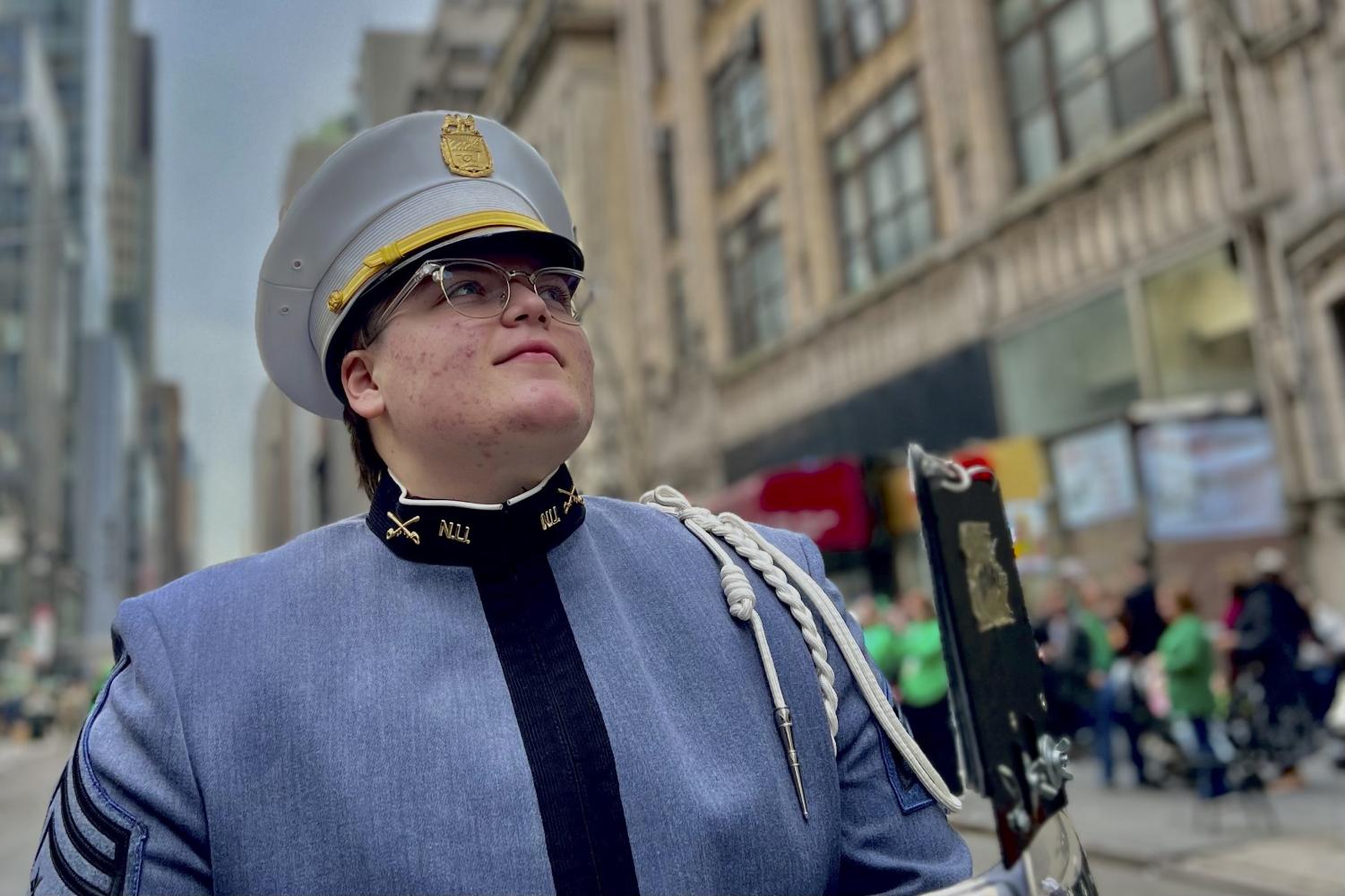 Nat Katrenya is a senior Nursing major and is part of the class of 2023. They are a part of the Corps of Cadets, active in the Regimental Band and the NU Bugler Squad. They are originally from Beacon Falls, Connecticut.  
What led you to Norwich? How did you find out about the school? 
My brother actually attended and graduated from Norwich. He commissioned as an officer in the Army, and although I can't do the same as a Type 1 Diabetic, I was still intrigued by the Corps and thought the experience would spice things up. The biggest pull by far was the Band. 
What is the story behind your choice of major?    
When I was in middle school, I narrowed down my career choices to either a physician, nurse or biomedical engineer. Both physicians and biomedical engineers seemed to have more paced or redundant jobs to me, and I want something much more than that. Nursing to me has a lot of interpersonal and intrapersonal work that I enjoy being a part of and find very fulfilling. I'm happy I chose what I did. Although, it is a far cry from my early childhood dream of studying sharks as a marine biologist. 
What are your hobbies and extracurriculars on campus and in your personal life? 
On campus, I am the President of the Student Nurses Association (SNA), Vice President of the Grenadiers Jazz Band, and a member of both the Civic Scholars and the Honors Program. I love hiking/being out in nature, reading (crime, specifically, duh), playing video games (LOZ is the greatest), and doing anything music related. Doing these things with my friends helps me enjoy my past time even more.  
What are your post-graduation goals? Do you have a dream career or one that is already set? 
Post graduation, I have no idea where I'm going yet, but I know no matter where I go, I will be nursing. I hope to find a good place to live so I can settle down with my girlfriend, Liz. I just want to help people, maybe get a dog, and enjoy my life. I know everyone says college years are the best years of your life, but life doesn't end when you're 25! We should stop acting like it does and keep pursuing the things we love as we get older. 
Leave a Comment
Your donation will support the student journalists of Norwich University. Your contribution will allow us to purchase equipment and cover our annual website hosting costs.