Black belt architecture major shows dedication to Norwich through the Regimental Band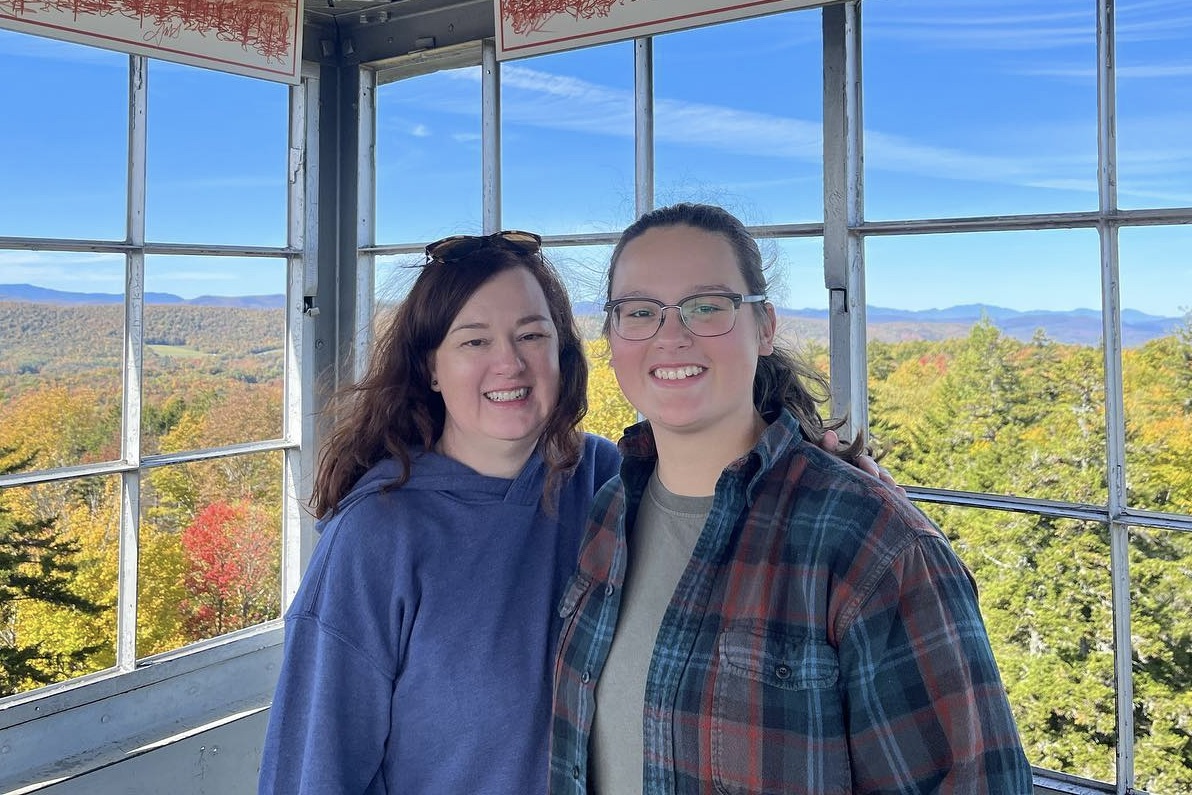 Abigail Lumpkin is a junior architectural study major and is a part of the class of 2024. She hopes to be accepted into the NU Architecture Graduate School, where she will then graduate in 2025. Abigail is from Mechanicsville, Virginia – about 15 minutes north of Richmond. She is a part of the Corps of Cadets and a member of the Regimental Band in the Provisional Battalion as the company's primary Drum Major.
What is your major(s)/minor(s), and why did you choose it? What is the story behind your choice of major?  
I am an architectural studies major, and I chose that because I wanted a more creative way of engineering. I was at first a civil engineering major, but I changed to studies in War and Peace because I felt like engineering wasn't right for me. I also love history, so I wanted to try that out. I then decided I wanted to continue engineering and thought it was the way I needed to go, but I really did not think I could do straight-up engineering. I've always been interested in buildings and architecture, so I switched back to a different type of engineering, that being architecture.
What led you to Norwich? How did you find out about the school?
I found Norwich through a friend of mine in high school. She was one of my music teachers, and her fiancé, now husband, is a graduate of Norwich. He was actually a regimental commander, and he is now an Air Force pilot. He texted me about what Norwich was like, and it went from me asking my friend: "What is the school that's on your sweatshirt?" and her saying: "Norwich," to me. I have for a long time wanted to try for a military college. I attempted to get into the Naval Academy, but that didn't work out. So, I chose to go look into senior military colleges. However, I did not want to stay in Virginia, so VMI and Virginia Tech were off the board right off the start. The Citadel was way too expensive. Norwich University was a lesser-known one, and I knew that the bonds there would be tighter than other schools just from what I was seeing, and I wanted that.
What are your hobbies and extracurriculars on campus and in your personal life?
I have a few hobbies that I do in my free time at home. I am a student at a taekwondo and jujitsu school where I've been studying martial arts for almost 11 years now. I studied there, and now I also teach children from ages four to anywhere from there on out. I recently got my black belt in August at my 10-year mark in both jujitsu and taekwondo. I am also a part of the band, which is a very big part of my life. In the band, I am the drum major where I am at the front of the band leading. I play clarinet in the concert band; I absolutely love it. I also play bari and alto sax in the jazz band where I am the president. It's a great time when we all hang out and play music together. We have awesome jam sessions, and I really enjoy them.
What are your post-graduation goals? Do you have a dream career or one that is already set?
Post-graduation goals for me would be to be hired at a lower-end Architecture job in a firm, preferably close to home in Richmond, and then start getting my hours accumulated for my ARE architects exam. I am very interested in learning about sustainability and green energy in buildings and how we might restore current buildings and make them more energy efficient. I hope to take a few months at least to travel around the world, maybe the Philippines, to get some travel experience before I start a career and, on the side of things, continue to teach at my martial art studio for as long as I can.
View Comments (1)
Your donation will support the student journalists of Norwich University. Your contribution will allow us to purchase equipment and cover our annual website hosting costs.